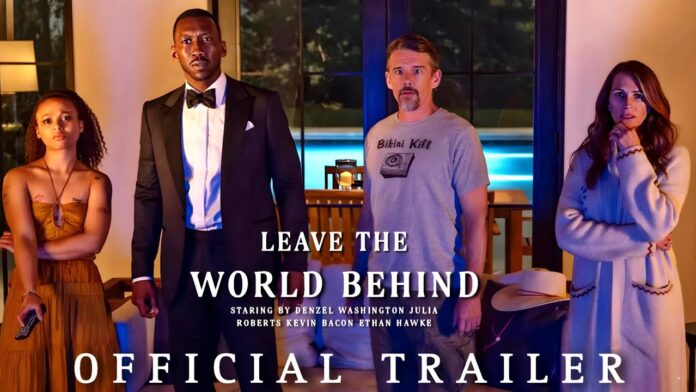 Recently, the trailer for the movie "Leave The World Behind" starring Julia Roberts, Mahershala Ali, and Ethan Hawke was released. In the trailer, a black family and a white family come together because of a power outage. Mysterious natural phenomena continue to appear, and people's mentality also collapses.
The entire trailer is full of surrealism and highly metaphorical. Judging from the trailer, this may be a film full of jokes and irony. The story of the film takes place between two families. A couple went to a remote suburb of Long Island, New York, to enjoy a quiet holiday with their children. However, the landlord and his wife of their house suddenly came back and said that an unprecedented disaster had occurred in the city. power failure. Now, in the suburbs, their Internet, TV, radio, and phone lines have all been cut off, and their connections with the outside world have been cut off. There were strange sound tremors in the area, and animals were also making mysterious migrations. The isolation and various strange things caused the physical health and mentality of the two families to collapse.
Based on the novel of the same name, the film reflects on the complexities of parenthood, race, and class, exploring how our closest bonds are reshaped and how unexpected new connections are formed in times of crisis. The film will be released on December 8.